Using your smartphone to browse the web shouldn't be an exercise of ineffectuality. The best Android browsers app is one that can enable third-party plugins, and speed up images for web pages that seem slow and unresponsive.
Many people have difficulties making a decision on the most appropriate web browser they can use on a regular basis. The choice always depends on the individual's preference provided you find a browser that suits your needs. The smartest thing to do is going with trusted android browsers since Internet surfing is known to be a private affair.
No one would want to suffer from insecurity and lack of privacy when accessing confidential information on the web. That is the reason why you need an efficient Android browser that cares about your privacy. Fortunately, we picked the best Android browsers that you can change your browsing experience. They all have their benefits and downsides but what makes them unique is the difference in their features. Here are some of the best Android browsers for 2018.
 10 Best Android Browsers 
1- Google Chrome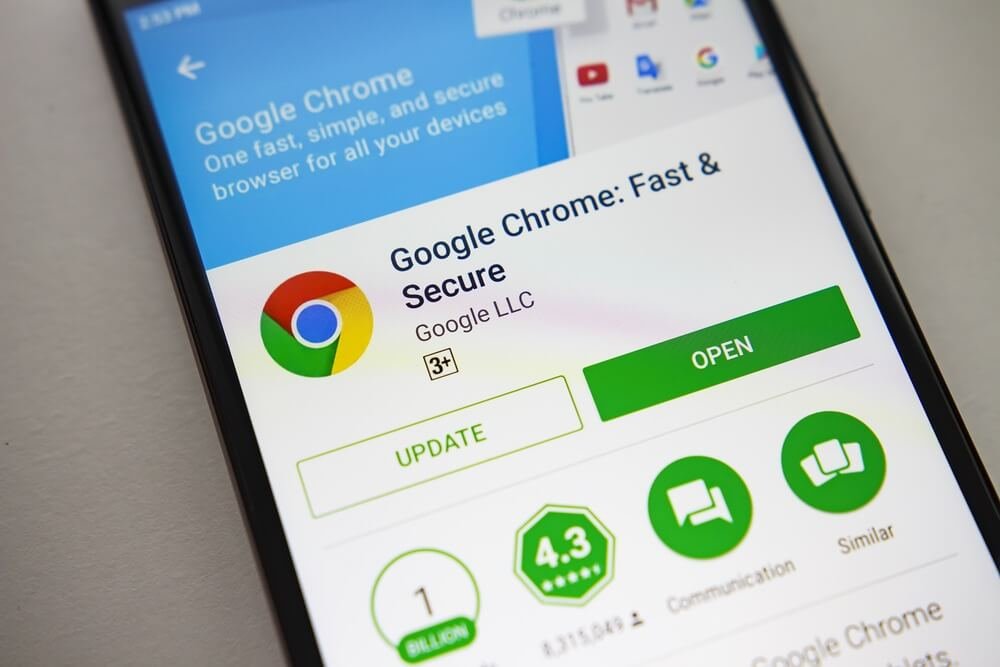 Google Chrome boasts diverse features and it works effectively especially when you have a Google account. Some of these features include the ability to fill web forms automatically, the incognito mode allows you to browse the web privately and you can always start your searches from the address bar.
Once you sign in to your Google account, the Chrome browser automatically syncs your history, tabs, and bookmarks across devices. It also autocompletes your web searches by remembering your username and password. It is not mandatory to have a Google account to enjoy using Google Chrome.
Pros
It is popular for reducing your data usage
It offers a new experience by speeding up your browsing.
Cons
Its ability to remember usernames and passwords can make your Google account vulnerable to hackers.
2- Opera Browser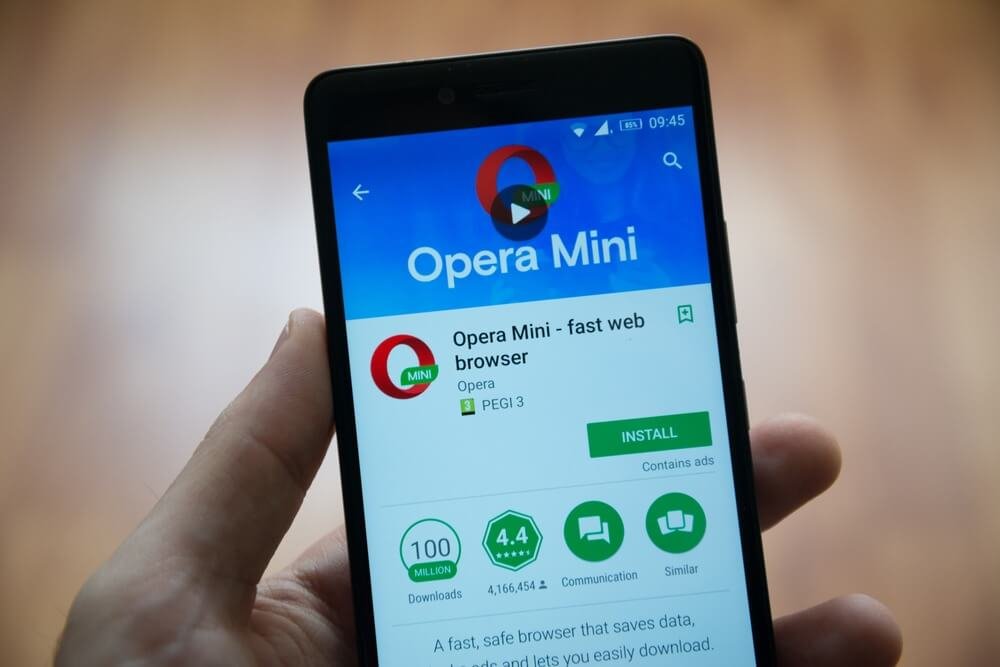 The Opera Browser helps improve the web browsing experience of its users even when they are operating on a slow internet connection. The current version gives the latest feeds to its users based on their preferred topics such as sports, news, TV shows and much more. This Android browser is powered by the Opera Turbo.
It was purposely designed to boost the loading speeds of web pages by over 70% while minimizing your data usage. The Opera's compression servers are used on the video compression feature to prevent delays and enhance your video experience. Opera Browser usually comes with customizable features that will satisfy the users.
Pros
It offers updates on news and latest events.
It allows for private browsing
The night mode helps prevent eye strains.
Cons
It has less number of add-ons compared to other web Android browsers
3- Mozilla Firefox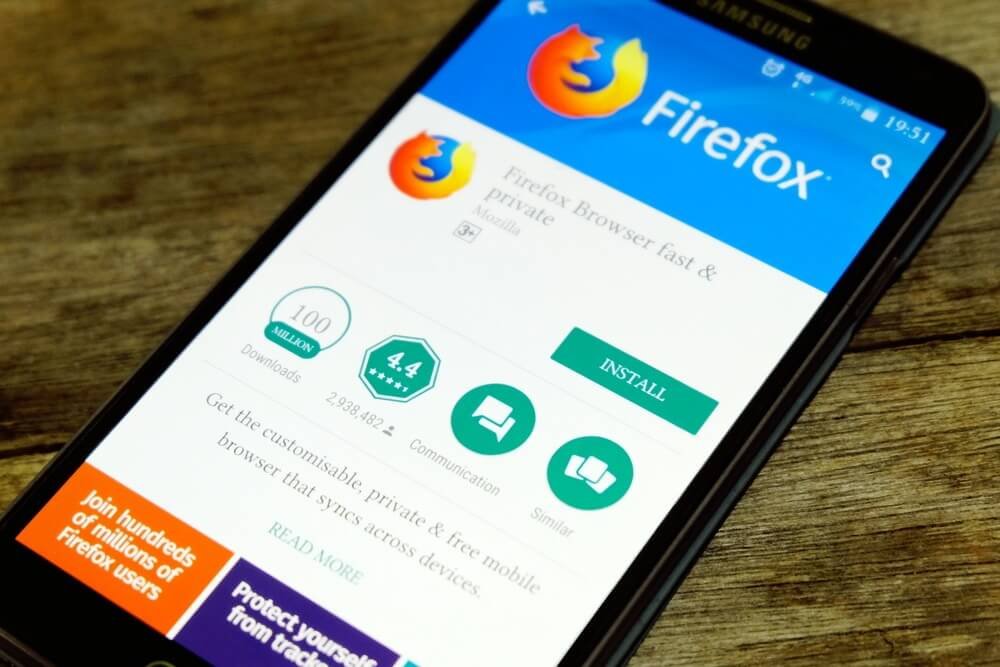 The Firefox Browser was developed by Mozilla company and can be downloaded for free in the Google Play store. Mozilla Firefox offers unique features and gives the assurance of privacy when browsing. It has the ability to integrate interferences and gestures that incredibly works well on Android Smartphones.
The sync option can link your bookmarks, passwords and open tabs across all your devices regardless of the location. The Add-ons allows the user to customize their Home panels with the preferred web content for easy access. The webpage colours of night-viewing mode help minimize eye strain.
Pros
It has a wide set of privacy controls that allow you to block ad networks from gaining tracks of your browsing history.
It has the ability to reduce eye strains with the night-viewing mode.
Cons
Pages with heavy content may take some time to load fully
4- Puffin
Puffin Web browser comes with backgrounds and add-on features that are highly customizable. It capable of emulating a trackpad and a mouse cursor. It is ideal for people who long for the laptop experience on mobile.
The materials in Puffin web browser are usually transferred to its cloud servers before they can be delivered to your handset. Theoretically, this allows quicker loading of large website files on devices using a smaller bandwidth.
Pros
Nice addition to trackpad and gamepad
It enables faster loading of websites
Cons
The pop-up ads may be irritating to the user
5- Dolphins
Dolphins Browser for Android has grown over the past few years to offer a surreal experience when browsing. It comes with a bunch of features such as gesture control, custom voice search, and their own theme engine. It is a great alternative to the stock web browsers of Android.
Dolphins have a simple and intuitive interface where you can save your favorite shortcuts and bookmarks for internet access. Smooth browsing is enhanced by the pop-up blocker and the built-in flash player. Sonar is one of the advanced features of Dolphins that allows you to browse the internet using your voice.
Pros
It's easy to extend plugins
It improves user's experience by enabling gesture controls.
It comes with the incognito mode where you can browse privately.
Cons
can be somewhat slow on startup
Can't perform Root actions
6- UC Browser
UC Browser offers a different feel from other apps as it has a refreshing take on the user interface. It comes with a host of features such as gesture marks, data saver, night mode and ad-block. UC Browser also possesses blazing speeds when browsing the internet especially Facebook and other websites. It can be downloaded for free on Android's Google Play store.
It has good flowing and doesn't freeze like some new apps we have seen before. Besides boosting your browsing experience, you also get to enjoy a compressed data usage.  The night-viewing mode not only prevents eye strains but also preserves the life of your battery.
Pros
Simple user interface
Ensures no information is lost by storing the last opened page
It has its own Download Manager that performs faster downloads
Cons
Integration is not successful with some applications e.g. YouTube connections may fail to open in the YouTube application.
7- Brave Browser
Brave Browser was developed in 2016 as a free, open-source web browser. It offers maximum security with its ability to block website trackers and get rid of internet ads. It shares less information with the advertising customers to improve the online privacy of its users. The primary reason why it was designed was to provide users with a browsing experience that is fast and secure.
Brave Browser reduces data conception and battery drain while blocking all third-party cookies. It also incorporates all other necessary features you may desire on the best Android browser such as Private tabs, history, bookmarks, new tabs and much more.
Pros
It offers faster loading speeds
It cares much about users' privacy
It comes with a built-in web block
It's a free software
Cons
It still feels like a new product despite the efforts taken by developers to kill bugs.
8- CM Browser
CM Browser was developed by the Cheetah Mobile company. It has in the mobile market for some time and is popular for developing security apps for Android devices. The CM browser offers an incredible browsing experience to all users by improving the loading time of a web page. The speed acceleration algorithm is custom-made and preloads the page without wasting any second.
It is lightweight and also offers an AV-Test verified security. You can access your favorite sites with a single click using the gesture control. The Card Tabs allow you access more websites simultaneously. The Privacy Cleaner is the most profitable feature of the CM browser as it can delete your personal data such as bank record and websites that were accessed previously.
Pros
It is fast and lightweight
It has a stunning user interface
Card tabs allow you to access websites simultaneously
Cons
9- Mercury Browser
You can browse smoothly and search web pages easily using the Mercury browser. It comes with a bunch of functions such as a Customized search engine, Ad Block, Patch Download pictures, Flash support, User Agent, Picture Block, Offline Reading List and much more. It is very easy to watch videos with Mercury web browser as it comes with a powerful flash support. Using the Private Mode, you can prevent the browser from recording cookies and your browsing history.
Pros
It offers protection from online piracy by clearing cookies and browsing history.
Has gesture support and ad blocker
Good tab implementation
Full-screen view
Cons
Tabs are usually limited to ten
Slower performance than other web browsers
10- Flash Fox Browser
Flash Fox Android browser is a free mobile Android browser that allows you to be in control of your online activity. It is probably one of the fastest browsers with enabled Adobe Flash Player offering fast access. Using Flash Fox, you can easily surf the web at incredible speeds.
Smart reaching allows you to store ideal mobile videos and sites on the interface. This is also made possible with the sync features of a desktop to mobile and easy to use tabs. The profound security settings allow your browser to remain safe and private.
Pros
It features a powerful flash player
It is a multi-tabbed and full-featured browser
You need the paid Pro-Version to get rid of ads.
It supports security features such as "Do Not Track Me"
Cons
Free version has too many ads
May have a few lags when running flash animations
Conclusion
It is important to make wise decisions based on your preferences when choosing the best Android browsers. All the above Android browsers have been analyzed based on their features, reviews, and user-level performance. They all have something unique to offer and you can give each a try to determine your favourite Android web browser.