Editing video is very common nowadays, and finding the right video editing solution can help you save a lot of time and money. With that in mind, all you need is the right amount of patience as you figure out what works for you and what solutions give you the better value. That being said, there are a plethora of video editors, and that's why you need to find the right one that gives you the best experience and quality. That's where VideoProc comes into play.
What is VideoProc?
VideoProc is a comprehensive tool designed to help you convert, resize and edit videos up to 4K and you can easily make them a lot more interesting and appealing. This is a more advanced GPU-Accelerated video editing software on the market and it manages to bring you the unique value and efficiency you want at a very good price.
In addition, it has transcoding, video editing and a variety of other benefits without compromising quality. And since doesn't damage your computer in any way, you are indeed getting the right amount of value without having to worry about anything. It's a great opportunity and one that you do not want to miss if you want a dedicated video editing machine.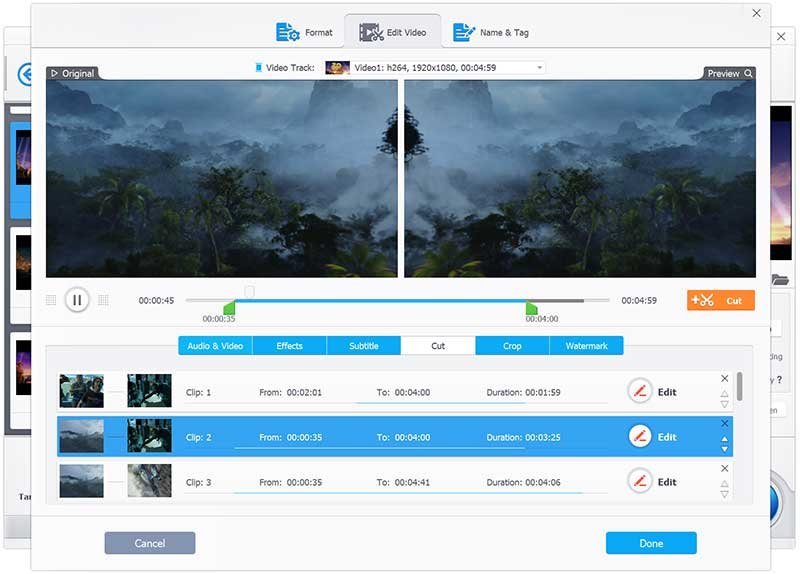 Customize your videos with ease
Thanks to VideoProc, you will find it easier and easier to customize your videos. You have a plethora of video editing tools like rotating, cropping, merging and cutting. You can also add subtitles or include a variety of effects. It's one of those things that can really make a difference, especially if you are passionate about creating your own videos. It's exciting, and it does bring in front a massive difference all the time. Aside from that, you also have fisheye fixing, video stabilization, GIF creation, noise removal and a variety of other great tools.
Media conversion
VideoProc can also be suitable for media conversion. It gets the job done very well, offering you all the comprehensive solutions you need in a single package. It covers the most common and popular video formats. That really helps bring in front a multitude of great solutions, and the benefits themselves are second to none all the time. You just have to check it out for yourself and it will be well worth it.
Conclusion
It's a very good idea to check action camera video editing tips and get VideoProc for free. This is a very good tool and one that has potential to help you take your editing to the next level. The software is very adaptable to your needs and suitable for conversions as well as editing. In addition, it can help you download media from a multitude of websites too. So not only is it a video editing solution, it also has media downloading and conversion capabilities. All you have to do is to give it a try for yourself, and the results themselves can be very impressive. Check it out today and you will have no problem editing videos in no time!