Introduction to Video Content Marketing
For content marketers, increasing the conversion rate is of utmost significance. Over the years a form of content has grown substantially in comparison to the rest. That's right, we're talking about video content that you (and us!) find across the internet.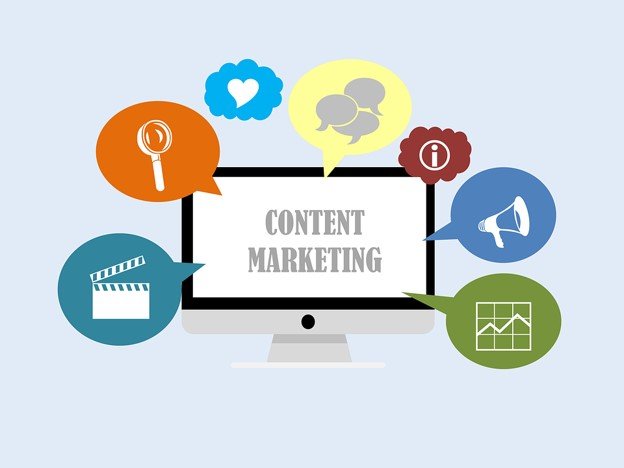 Video content marketing has become an important part of every marketer's checklist as more and more videos are bring uploaded on different platforms. For the best online video marketing, professionals trust only the best video marketing tools and software. In this post, we'll discuss the need for the best video marketing software and list some of the most popular and useful video tools for marketers. All of these can be combined with services like Viboom.com to maximize their benefits.
The Importance of Video Content Marketing
Videos rope in more customers than other content types like articles, audios, blogs, and so on. According to statistics, viewers around the globe watched 500 million hours of video content on YouTube alone. In addition to this, people upload more videos in 30 days than all the American networks put up combined in the past three decades.
64% of customers purchase after watching a video of the product or service. It develops a sense of trust towards the brand and boosts conversions. Humans process video content 60,000 times faster than text or audio clips. With the right video marketing tool content, marketers can improve their marketing strategy. You can use video tools to perform the following tasks:
Add music to video clips
Create slideshows
Trim videos
Share them on different social media platforms
5 Best Video Marketing Tools to Create Phenomenal Videos
The following five video tools are the best in the market and make every marketer's life easy. Any video tool from this list can be used to grab the customer's attention and increase the conversions in record time.
This table gives you a quick preview of all the contenders in this list for the best software to create a content marketing video.
| | | |
| --- | --- | --- |
| Sr. No. | Video Tool | Popular Features |
| 1. | Splasheo | Video Customization |
| 2. | Wistia | Video Player |
| 3. | Camtasia and SnagIt | Screen Recording |
| 4. | Vidyard | Video Hosting with Analytics |
| 5. | PlaceIt | Visual Templates |
Splasheo
Splasheo is a crowd favorite as it allows users to create engage customers with its free video marketing software and tool. The videos that attract the audience are in most cases shorter than two minutes. Splasheo provides marketers with a video production tool that helps by adding attention-grabbing visuals and captions to the video. It keeps the viewer engrossed and improves the conversion rate of the digital video content.
Wistia
From custom thumbnails and colors to strategic Call to Action options on a stream of video content, Wistia has it all. Most websites host their videos on YouTube, but the second-best option is Wistia. For teams tired of the same old layout of embedded video players, give your website a makeover with this video customization tool.
Camtasia and SnagIt
Camtasia- This video tool makes it a breeze to record what's happening on your screen and share it with the world. Whether you want to record a software demo, create a video tutorial, or for any reason you wish to capture the on-screen actions in a video, this is your go-to tool. However, that's not all as Camtasia allows you to perform features like adding effects, transitions, titles, captions, and many other cool features.
SnagIt- A similar tool meant for capturing real-time footage of your screen and editing it. SnagIt integrates with many Microsoft and Google services saving you a lot of time if you want to export the video to a presentation or any document.
Vidyard
Vidyard provides deep analytics tools and customizability for your player with its video hosting. It also boasts an exciting video personalization feature that may capture the attention of many marketers. Vidyard helps put together multiple personalized offers simultaneously which lets businesses connect emotionally with their customers.
PlaceIt
PlaceIt provides a plethora of templates to marketers eliminating the need to put together a video from scratch. It is the internet's largest repository of visual templates and is a great way to create videos on the go for businesses that don't have the funds or need to create a customized video.
The Best Video Tool—Editor's Pick!
No video tool is perfect, based on the demand of marketers every tool has a drawback. With that said, if you want an all-purpose video tool to engage customers then Splasheo is the best tool for you. For those who want a clutter-free website, Wistia is a reliable tool. If screen recording is a priority, then the safest bet would be Camtasia and SnagIt from TechSmith. Depending on what is of utmost importance to you, Data Analytics or Time Saving, you can also choose between Vidyard and PlaceIt. All the video creation tools mentioned above are phenomenal and ready to help you reach a bigger audience. Pair them with a trustworthy video promotion tool like this and watch your brand grow.