We are in an era where hacking is now easier than ever. You have to know what to use, though, to be successful. Reasons to hack always result from wanting to understand what your targeted user is doing.
It could be for security concerns or curiosity. Here, we advise you to hack for legal means, and there are ways to do it. We are going to show the top five Facebook hacking methods in 2020. They apply to loved ones or employees.
In all, the success includes not being detected at all unless you decide to tell about it.
Part 1: Spyic Facebook Hacker
In 2020, you don't need any coding skills to hack someone's Facebook account. Once you have an app like Spyic, it will hack the account from the device being used to access it. It will then show you the results remotely in your online account.
Once you log in, you get to see a dashboard that is compatible with all browsers. That allows you to check on the updates anywhere as long as you have an internet connection. Spyic has more than 30 hacking features on it.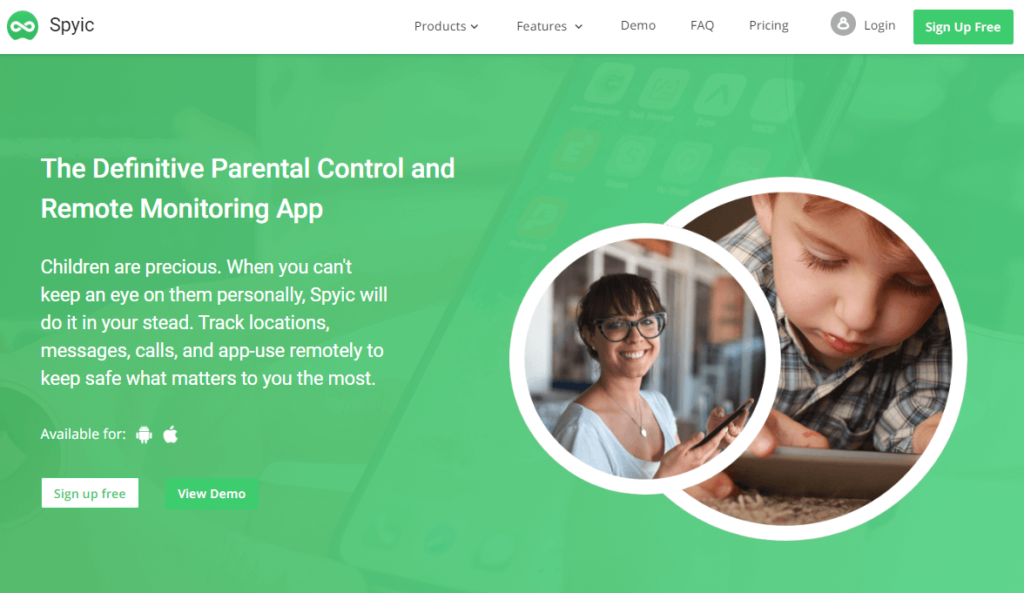 Some of them involve hacking both Facebook and Facebook Lite. In FB, it will show you all the messages and photos posted. You will also see the contact details and the timestamps too. If you want to access the account directly, you can make use of the keylogger feature.
It records all the keystrokes made on the targeted device, and that includes the FB login details. So, you can visit the keylogger and check on the authentication details under the Facebook icon. Spyic gives you all of these in both Android and iOS platforms.
You don't need any rooting or jailbreaking tricks to hack. In Android, just install Spyic on the targeted phone after registration and activate stealth mode. Spyic will work in the background without being seen and take all the results to your account.
In iOS, you don't need any download or installation. All you need is to verify the target's iCloud ID online after registering an account. The results in your account are always protected from other hackers. Spyic does not store what you see after you logout.
It only syncs the information when you log in. Therefore, you are the only one who can see what this app managed to get for you. You can try this Facebook hacker on the Spyic website or follow the steps below. Either way, you will be done in five minutes.
How to Hack Facebook Using Spyic
Step 1: For Android, get the phone being used to access Facebook to install Spyic. The device should have OS version 4.0 and above. In iOS, get the iPhone's iCloud login details. The iDevice needs iOS 7.0 or later.
Step 2: Visit the Spyic website and sign up for an account. Next, select the targeted phone's OS and proceed to choose the best hacking plan for you.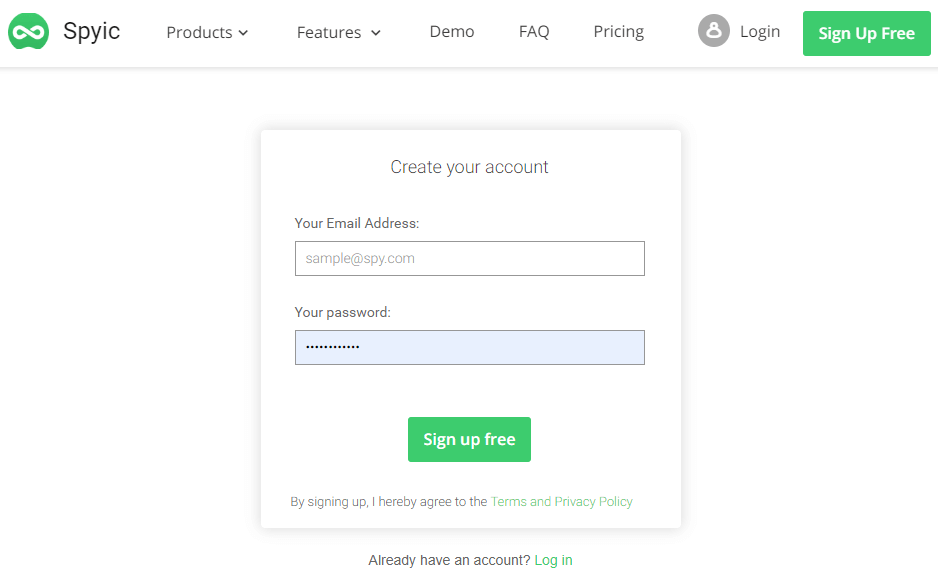 Step 3: You will receive an email confirming your purchase. In Android, it will also have a download link.
Step 4: In iOS, after the email, login to your account and verify the iCloud credentials. After that, choose the device you want to hack and wait for the synchronization.
Step 5: In Android, use the sent link in the email to install Spyic on the targeted phone. Next, activate stealth mode and then finish up the installation.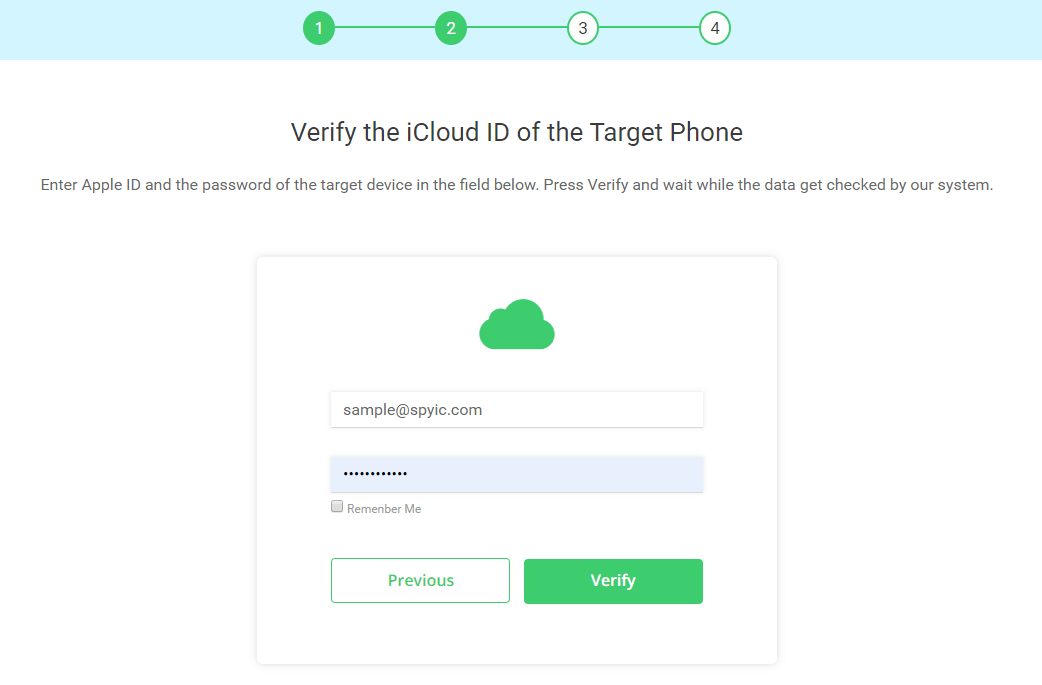 Step 6: Once you re-access your account, the dashboard will appear after the syncing. It will have features on the left part.
Step 7: To hack FB in Android, click on Social media, and locate 'Facebook' or 'Facebook Lite.' Click on them depending on what the target is using to see what Spyic has fetched.
To hack in iOS, go to installed apps and click to see the third-party applications. Locate the Facebook app and click to access the activities.
To get the authentication information, visit keylogger, locate Facebook, and click to see all the typed reports. Locate the username and password and use it to access the account directly.
Part 2: Spyier Facebook Hacker
Another way to hack a targeted FB account is by using the Spyier solution. It's also an app with a plethora of features, and that includes a way to hack the Facebook account. You can use it on both Android and iOS devices without rooting or jailbreaking them.
In Android, Spyier requires a one-time installation before getting the results remotely in your account. It's compatible with all devices with OS version 4.0 and above. In iOS, once you have the iCloud ID, that's enough to hack the account online after registration.
Spyier will get you all the activities and display them on a dashboard that is fully compatible with all browsers. You will also get the contact details and timestamps.
If you want to hack the account directly, Spyier has the keylogger feature to help you with that.
Part 3: Cocospy Facebook Hacker
The Cocospy hacking app has been around for years. So, if you want a veteran app, this one will hack the Facebook account in less than five minutes. You can use it on both Android and iOS devices without any rooting or jailbreaking.
It also uses stealth mode to hide so the user will never know about it. The hacked data includes messages, pictures, contact details, and timestamps. You get it on a dashboard in your account that works with all browsers. So, you can use any device to log in and view.
You can also obtain the username and password via the keylogger specification.
Part 4: Hack Facebook with Minspy
Getting a recent hacking app means having a solution that is up to date with the current trends. Therefore, Minspy is also another solution you can incorporate in your list. It will hack the targeted Facebook account and show the information in your online account.
It will also get you the authentication details using its keylogger feature. You can use it on any Android or iOS device without rooting or jailbreaking it. With the stealth mode on it, you are sure of remaining underground during the hacking process.
Part 5: Hack Facebook with Spyine
Spyine hacking tool is the last solution we are going to talk about. It can be used on both Android and iOS platforms. You don't need any rooting or jailbreaking tricks to get started. Androids require a one-time installation and stealth mode activation.
Apple devices only need the iCloud ID verification online after registration. The hacked data is always in your account via the control panel that is fully compatible with all browsers. Spyine can also get you the user's Facebook username and password using the keylogger.
Conclusion
Those are the five ways you can use to hack Facebook in 2020. There are other ways as well, but they are all full of conditions and limitations. Hacking these days does not need a booklet of rules. You only need an app with instructions that easy to understand.
With an app like Spyic, it gets rid of the rooting/jailbreaking, and you can access the results anywhere. All you need is an internet connection after the set up to see the hacked information.