How to Watch Blocked YouTube Videos? This is the common question asked by many YouTube Viewers, So we Bring the ultimate solutions for you to Unblock YouTube Videos with ease.
When watching videos on YouTube you will probably have come across the message that a certain video is not available in your country. The YouTube offer is not the same everywhere. It can be both governments and copyright organizations that ensure that YouTube itself or certain content on YouTube is not accessible. An example of such a blockade can be seen in the following picture.
How to Watch Blocked YouTube Videos
If a YouTube video does not work or is blocked, and this is caused by YouTube being the "wrong" country to watch the video, there is a simple solution. The solution is to redirect your internet traffic to a country where YouTube is freely accessible. You can do this with a proxy server, or via a VPN connection. With a VPN connection, your internet traffic is protected and redirected via an external server.
You can often choose from many servers, in many different countries. You will be assigned an IP address of the country where that server is located. YouTube, therefore, thinks that you are in that other country. This gives you access to the YouTube videos that are accessible in that other country. A VPN has many more benefits, which you can find in this article. For now, we will introduce two good VPN providers that will give you quick and easy access to blocked YouTube videos.
1- Access to YouTube Block Video Using Free Google Chrome Extension Hola
Step 1: You need to download Google Chrome on your PC or phone.
Step 2: Add the Hola Unblocker extension to the browser
You will able to use this Hola extension when you come across website that don't allow your country, by clicking on it you will see a drop down of different countries to choose from.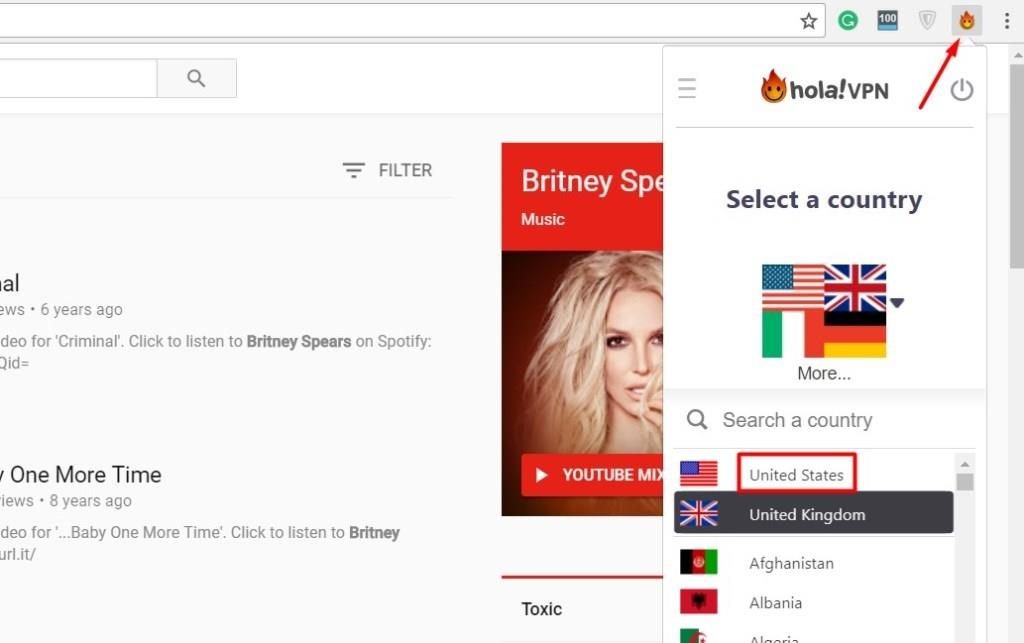 You can switch from one country to another to download the video that is not allowed in your country.  That is all you will need to do to enjoy the blocked YouTube videos.
2- Access to YouTube Block Video Using Google Chrome Extension ZenMate
ZenMate is another amazing extension for unblocking YouTube videos, Follow the steps below to unblock your favorite video using the free ZenMate Extension in Google Chrome.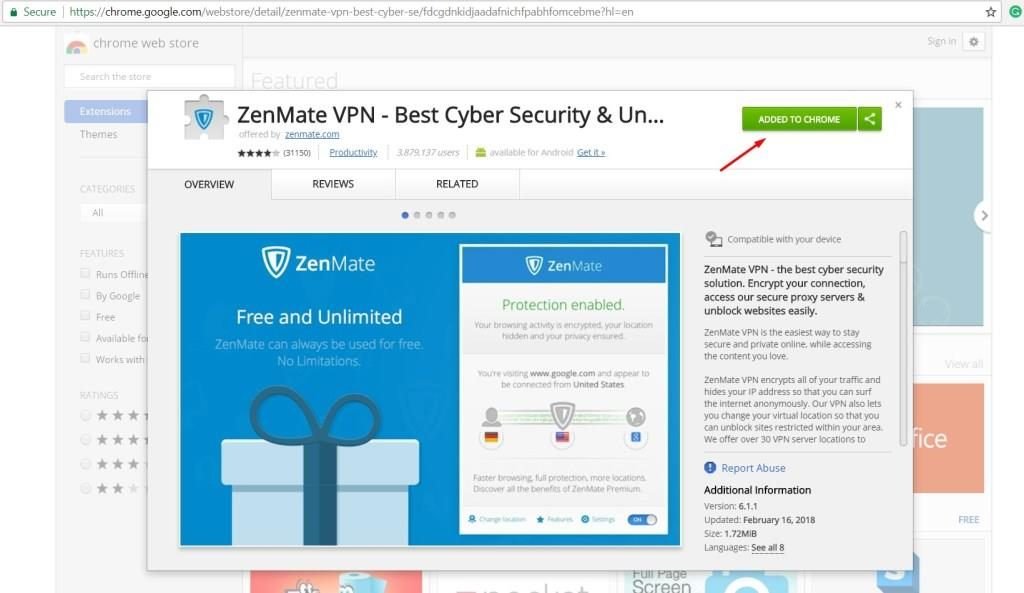 Step 1: Add ZenMate VPN Extension to Google Chrome Browser
Step 2: Go to ZenMate Official Site and Sign Up for an account
Step 3: After signup, confirm your account by email and get back to your chrome extension on the top right corner of your browser.
Step 4: After login, click on the extension button on the top right corner, a drop-down menu will be shown having your current and different other locations.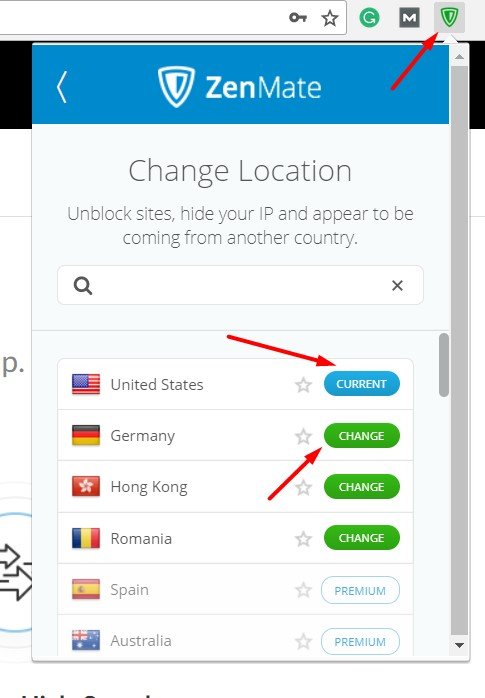 Choose any of the other locations of your choice by clicking on it, Your IP will be routed to that location and you can easily watch blocked YouTube Videos by refreshing the YouTube Page.
3- Access to YouTube Block Video Using IPVanish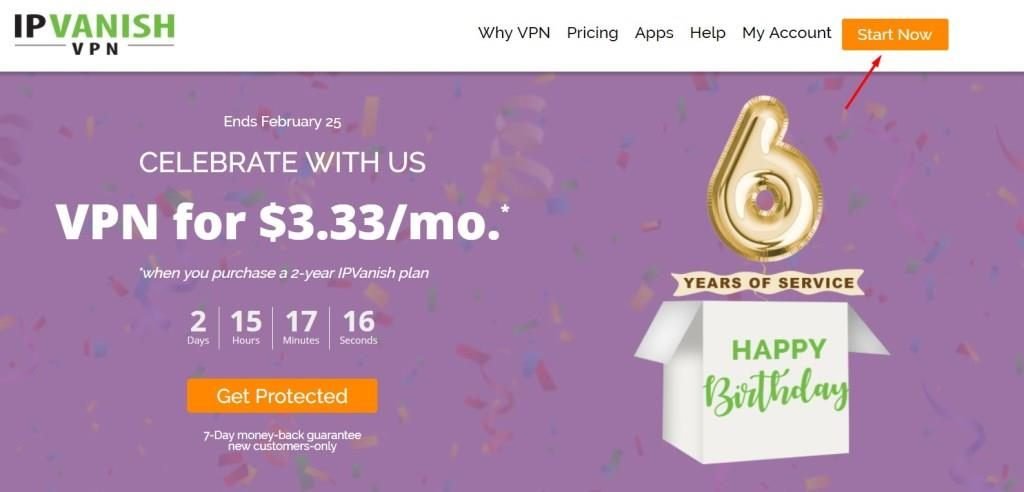 Another way to unblock a YouTube video is to get another VPN called IPVanish. Follow the steps below to unblock the YouTube video.
Step 1: You will need to visit the IPVanish site to sign-up. (This is risk-free because you will have your money back if not satisfied)
Step 2: Now need to go to the APP section of the site and download the software on your PC.
Step 3: You will be required to install the software and log in
Step 4: Select the country of your choice to download the blocked YouTube video. This software takes a few seconds to connect, and all you will need to do is reload the YouTube Video to watch or download it.
4- Access to Blocked YouTube Videos with PureVPN
PureVPN is one of our favorite providers, and a perfect VPN to watch YouTube videos. Fast connections, huge server offers (servers in +140 countries), and more than one million satisfied customers. This is a very good VPN service that works on all your devices and computers (iPhone, Android, Mac, and Windows). That is why we choose them as one of the best for watching your YouTube videos. Or visit their website and take advantage of their temporary discount campaign.
5- Access to blocked YouTube videos with NordVPN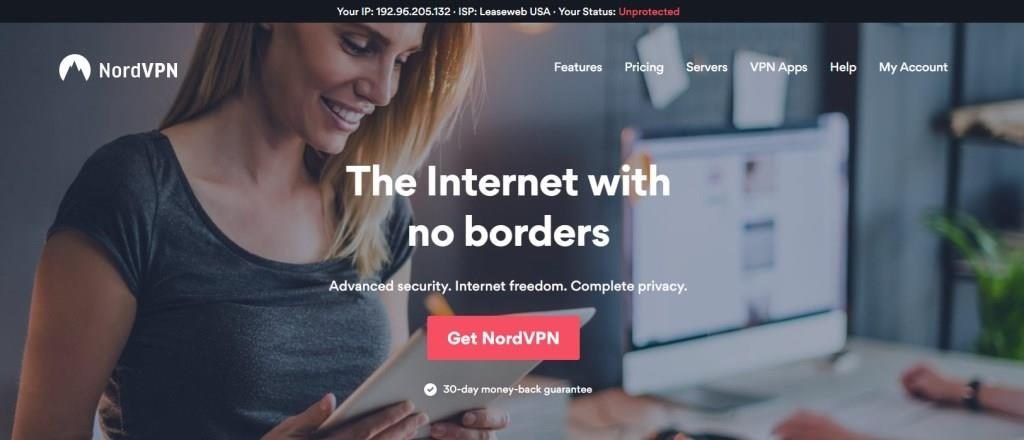 NordVPN is also excellent for removing YouTube blockages. It is a major player with an extensive server infrastructure. NordVPN can be used on all your devices. They support P2P and Netflix USA (just like PureVPN). You need to add it to your browser and enjoy your blocked YouTube video.
Conclusion
YouTube restrictions are passed in a jiffy with a VPN. So the next time that YouTube denies you access to content, you have a suitable solution. VPNs are completely legal and secure, so do not worry about that either. You do not notice anything else about the fact that you use a VPN. You can surf the same way as always, only now with incomplete anonymity and from an artificial IP address. NordVPN and PureVPN and IPVanish are excellent for YouTube, but there are also other good VPN services.
Also Read: 10 Best YouTube Alternatives