Has the thought of monitoring your children's iPhone activities crossed your mind? Well, if you're a teenager's parents', blocking unwanted content isn't the ultimate solution. They'll find a way to access them.
As a parent, it's paramount to oversee who they meet, know precisely who they're chatting with and about what. It's normal to ensure your child's safety at all times.  And, what a better way to monitor them than tracking their iPhones' undertaking.
There are dozens of apps that claim to track someone's iPhone secretly. However, most of them are click decoys designed to loot you of money and time. In this case, we have listed the 7 best apps to use. Certainly, some apps are better and more affordable than others.
Part 1: TeenSafe – The Next Gen Parental Control App
If you are looking for the absolute best app to monitor your kid's iPhone, then TeenSafe is all you need. This is not an allegation. In fact, millions of users in more than 190+ countries use it as their favorite parental control app.
The app enjoys a reliable and trusted reputation endorsed by the most prominent media outlets such as TechRadar, PCMag, CNET, etc. This isn't surprising, since TeenSafe ensures you have 30+ features at your disposal.
Why Should I Choose TeenSafe?
#1. You get Powerful Features
TeenSafe allows you to fetch a range of information about the target phone. In the threaded view of iMessages and SMS, you can see and read the complete conversations as if you have your child's iPhone in your hands.
Similarly, you can track calls, check location, view all pictures and videos, track browsing history, monitor social media apps, etc. You'll be able to monitor all your children's online activities protecting them from sexual predators, cyberbullying, cyberstalkers, and so on.
#2. TeenSafe for iOS works Without Jailbreak
There is more than one reason to love TeenSafe. First, one doesn't need to jailbreak the Kid's iPhone or breach security to get access. Therefore, the device remains secure and protected against malicious software. Plus, your child's phone warranty remains solid.
#3. Web-based Solution Without App Installation
TeenSafe works with the iCloud credentials of the child's device to sync data from the iCloud backup. There's no need to download any additional software. It's an entirely web-based application. Parents can view the information secretly from any browser, using any device.
#4. Data Privacy
Due to its cutting-edge technology, TeenSafe is genuinely hidden and impossible to detect. Unlike other monitoring software that stores your/kid's data on an online server, TeenSafe app syncs live updates, hence more secure.
#5. Simple User Interface
You don't need to be tech-savvy to use TeenSafe. After setting up your account, the intuitive and intelligently designed control panel makes TeenSafe user-friendly. It can be set up in less than 5 minutes in the most straightforward manner.
Thanks to technology's wonders, you can now track the kid's iPhone with the TeenSafe. If your mind has settled on TeenSafe already, try the free demo or follow the steps below to get started.
How to Use TeenSafe to Monitor Children's iPhone Activities Secretly
Step 1: Visit TeenSafe official website and sign up for a new account
Step 2: Select the target device to be monitored as iOS and get a suitable subscription plan for iOS devices.
Step 3: You'll receive a confirmation email; click on the 'Start Monitoring' button. Once in the control panel, enter your kid's name, age, and select 'iOS' as the OS.
Step 4: Proceed to verify your kid's iCloud ID. Enable the iCloud backup feature and disable two-factor authentications on the child's iPhone.
Step 5: Follow the setup wizard instructions, choose the kid's iPhone linked to iCloud ID.  Click on the 'Start 'button to open your TeenSafe dashboard with all the cool features. Wait for a few minutes for the data to sync.
Part 2: Monitor Teen's iPhone Using Spyic App for Remote Access
Teens will be teens; they always try to do something outlandish to upset or get your attention. Luckily to our rescue, apps like Spyic allow us to find their whereabouts without them finding out.
Through any web browser on your device, you can get remote access to your kid's internet use and other activities.
Part 3: Spyier – The iPhone Monitoring Powerhouse
You might have a problematic kid who always bumps into trouble. If that's the case, then you need Spyier. This main app feature is the keylogger.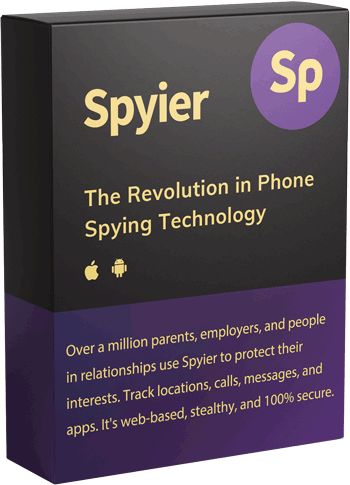 It records all the keystrokes made, including their usernames, passwords, typed messages, and searches, without jailbreaking the device.
Part 4: Use Minspy to Track Your Children's Location
Apart from monitoring your children's iPhone activities, you also want to track their location. The heightened cases of missing kids and kidnappings all over the world are a source of concern for every parent.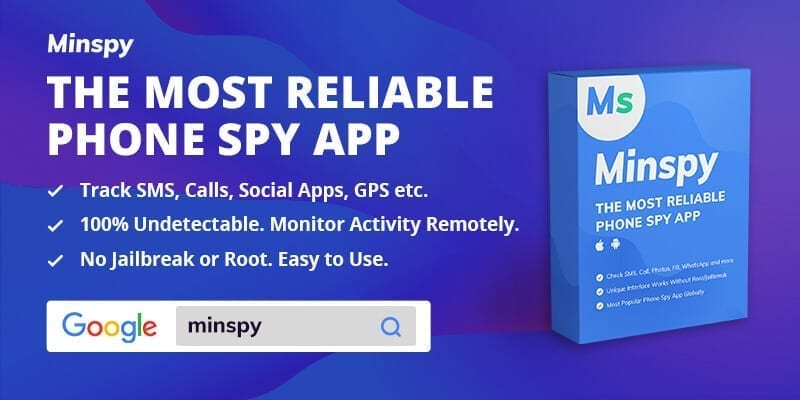 Anytime you want to check your kid's iPhone location, use Minspy. Besides the child's real-time location, the app also shows their location history, including date and time.
Part 5: Secretly Monitor Kid's Device with Spyine
With Spyine, you can monitor kids' device activities across all iOS versions as long as they're connected to the internet.
Spyine utilizes the iCloud backup feature to retrieve data from the target device. Each data extracted is between your child's iPhone and your dashboard, so you'll never get caught.
Part 6: Neatspy – The Phonesheriff for Monitoring Your Children's iPhone Activities
If your kid's smartphones have cameras (which they likely do), you can view and download pictures and videos using Neatspy. You can monitor social media apps like Snapchat, Instagram, WhatsApp, and Facebook at an affordable price.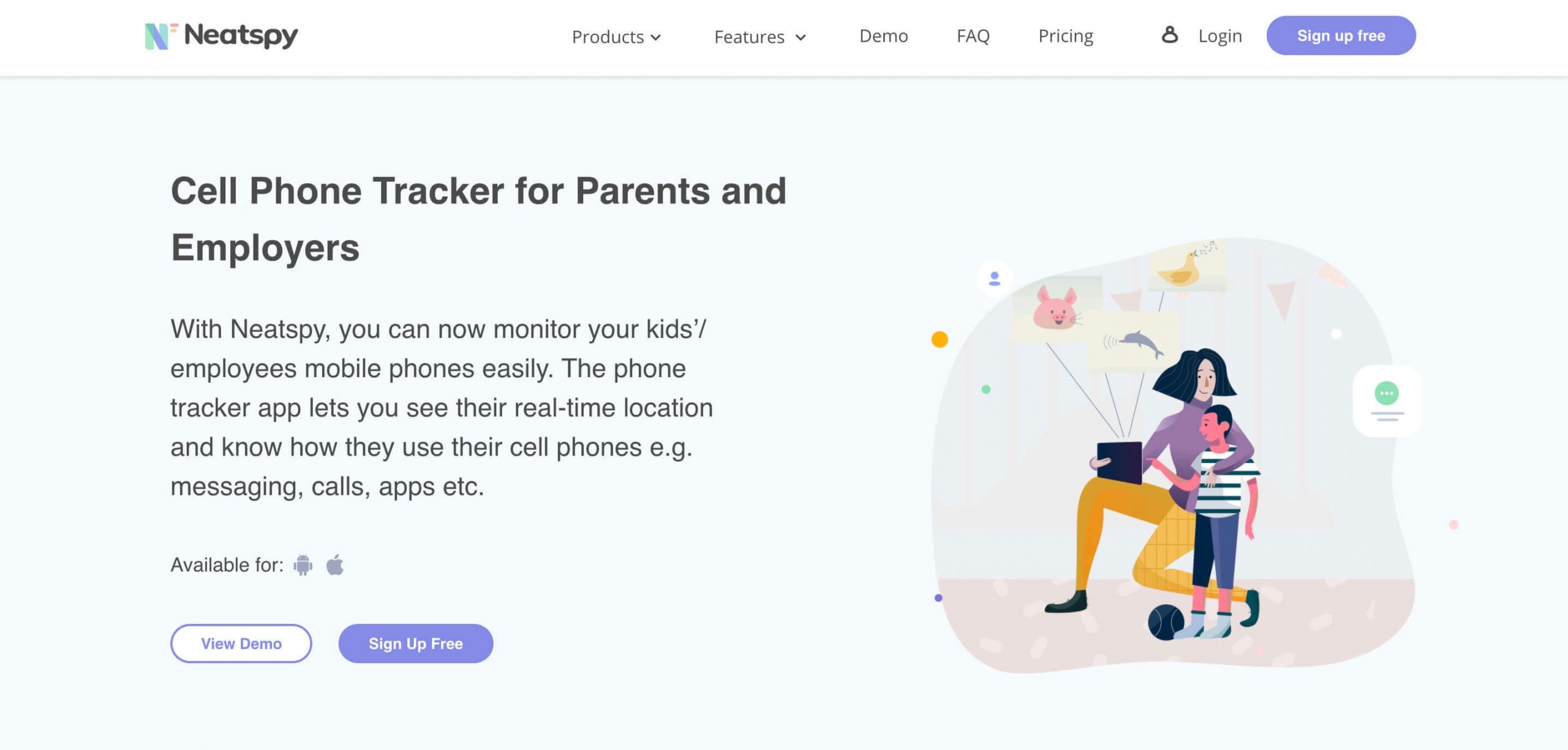 On top of that, you can easily access their iPhone's calendar entries, contact list, and notes.
Part 7: iPhone Monitoring Software for Parents – Clickfree
Clickfree is an iPhone monitoring app that restores a little control over your teen's online life. It's a watchdog software that'll help you educate kids about positive online behavior and good internet etiquette.
This app allows you to block your pre-teens from accessing specific websites. You can filter content that involves violence and weapons, sexual acts, etc.
Conclusion
We have looked at the 7 best apps to monitor children's iPhone activity secretly. TeenSafe is the most trusted and reliable parental control software with convenient monitoring features. It doesn't require jailbreak for remote surveillance.